It's all about the light in Gavin Seim's new video workshop as he shows you HDR in a whole new light. Taking it from the top and looking at the his best techniques, ideas and the value of leveraging every ounce of dynamic range. Whether you want bold high contrast HDR, or light and color that's soft as a summer breeze. Dynamic Range is something every serious photographer needs to master.
"Dynamic range is something every photographer needs to understand. Then understand still more."
"HDR photography should be for the sake of controlling light. Not for the sake of HDR."
<<<< >>>>
Download The Cloning Magic Video Training Collection




Complete Video Series. Instant Download. Just $49.00
Buy 2+ Products, SAVE 15% – Promo code: BUNDLE
Thoughts from Gavin…
Making a great photograph is something more than just clicking the shutter, buying new software, or pushing the buttons. It's something that goes deeper. To really master it is about understanding light and tone in subtle ways. HDR is not a style in itself. And that's why this workshop is different. We're going to look, not just at various ways to use HDR, but at how to control dynamic range so you can make it work for you.
We'll be looking at various approaches to dynamic range. Tone-mapping in programs like Photomatix and Photoshop. Single file manipulation in software like Lightroom, Aperture or Camera Raw. We'll be discussing the tools and techniques to get the job done right. no matter what that job is. Not just the buttons to push, but how to understand and mange dynamic range.
This is a series for photographers of all genres and skill levels. I love the study of light and dynamic range and today I get to share the ideas and techniques I've discovered in recent years to control light and pixels on bold or subtle levels. Whether you need the essentials of making HDR and managing dynamic range, or you're looking for fresh ideas to help you manage light your way. You'll get something valuable from HDR magic.. Gavin Seim.
What's Included In HDR Magic.

HDR techniques for ALL skill levels.

Over 2hrs of quality training.
Fully downloadable HD videos
Understanding subtitles of D-range.
Sample RAW files to work with.
The Chapters…
CH1. DR Tools & Techniques.
CH2. The Dynamics of Pixels.
CH3. HDR Tonemap Essentials.
CH4. Refining and editing HDR.
CH5. Single Image Manipulation.
CH6. Layer Blended HDR.
CH7. HDR Portrait Technique
CH8. The Wrap Up Video.
CH9 Bonus. Midnight Seattle.
Things To Know…
In this workshop Gavin will look at nearly every angle of HDR photography. For images as bold or as gentle as you need. From leveraging dynamic range on single files and using channels to full tone mapping and to multi-layer blending and masking. You'll get high quality 720P recordings that you can review at leisure, allowing you to apply the techniques and tips on your time. Feel free to contact Gavin if you have any question about the series. Also check out Gavin's multi-day hands on HDR workshop and his free HDR articles on Pro Photo Show.
Videos play on Mac or PC.
1280 x 720 h.265 HD screen recordings.
Simple organized video chapters so you can review anytime.
No DRM or software to install. Just download and play the videos.
Videos download in a single zip file that's approx 1.5GB.
Just unzip and go. If you have problems check out the help page.
The Guarantee.
Gavin's products are renown for their quality and he stands behind that. Whether it's a preset collection or a video workshop, you get the 45 day guarantee. If you're unhappy we'll either fix the problem or give your money back. It's that simple.
You can also join the newsletter (right) and the FB page to stay up to date when new products are announced.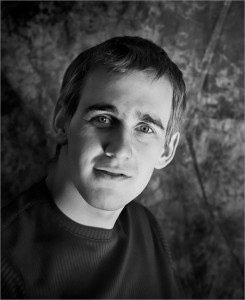 About the presenter (Meet Gavin).
Gavin Seim is an award winning photographer and owner of Seim Studio's in Central WA, where he focuses on high end wall portraits and fine art pieces. He's the maker of Seim Effects editing tools, host of the Pro Photo Show podcast and the man behind f164.com.
A twenty six year old dynamo, Gavin has nearly fourteen years of experience behind the lens. He's energetic, passionate and known for cinematic images, large wall portraits and refined digital workflow. In between studio work, Gavin takes his wife and tw0 kids on road trips, exploring, making images and teaching photographers throughout the US.
Gavin's work has been featured in venues such as Professional Photographer Magazine, Rick Sammon's Digital Wedding Secrets, leading imaging podcasts, Venue magazine, The Good Life, the PPA Loan Collection and more. Gavin loves experimenting with new ways to leverage dynamic range, light and pixels. Attendees have come from as far as London for Gavin's workshops. He is passionate about making images as perfect as they can be and he understands how to control quality on a deep level.
A few examples of the kind of tonal control we'll be mastering with HDR Magic…
To see more of Gavin's work. Visit Seim Studios see Gavin's latest projects and f164.com for his fine art journals.
_________