What Is EXposed? Weddings, Portraits, Landscape, Digital, Film. It doesn't matter. EXposed is NOT a workshop about the latest fads, software or gadgets. It's a workshop about light. Because that's what really matters. EXposed is a cinematic journey that will teach you how to make better exposures. We'll seek out the best America has to offer as we study light and tone on location. EXposed is beauty, a bit of humor and a deep study of light for people who want to master their photography. It's not complicated, nor is it patronizing. It's for photographers of any genre, any skill level. It's years of study packed into a few efficient hours where you can learn and review on your schedule. EXposed is like nothing else and it's Guaranteed to please.
EXposed Instant Download, $79.00
(Includes full HD video series download (approx 7 GB)

EXposed DVD + Instant Download, $99.00
(Includes DVD + HD Download. Free US shipping – DVD's ship in 2-3 days)


BONUS DEAL: Buy EXposed with any other Seim Effects product & SAVE $20
Presets, Effects, Workshops. Just Enter Code EXP2DEAL
What people are saying…
[like]


"If anyone here is considering the purchase, stop what you are doing and go buy this series. It rocks!"
Jason E,

Eldridge Studios

"Finally!!! Someone gets down to the true nuts and bolts of photography!!!!!! It's not about just aiming your camera at something it's about LIGHT!!!"

Mark W

Exposed is both entertaining and educational. It is very much a conversational exposé that takes you through all aspects of working a photograph to capture exactly what see in the field. – Michael Testi,

Blogcritics

"This series is worth every penny and then some"
"Best $$$ I spent on an instructional series hands down this year!" –

Susan Rose Photography

"You completely changed my thought process when it comes to creating Portraits for print" –

JB Brookman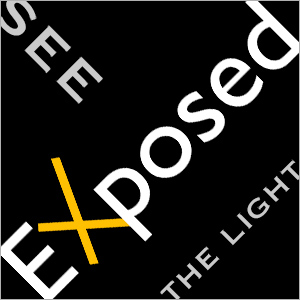 Gavin Seim has been studying what makes light shine since age twelve. Fifteen years later Gavin is still studying and more passionate than ever about crafting it. Inspired by the masters, EXposed is journey of light as Gavin travels around the USA with his camper and a sack of gear, hunting light and showing you what makes it tick. Gavin has compiled a decade and a half of learning into what may be the most simple and breathtaking study of light to available today. A workshop that entertains while looking at not only at how to photograph light, but how to truly see it. Once you're EXposed. There's no going back.
How It Was Made: EXposed is produced on location as Gavin travels around the United States hunting for light. Often filmed solo by Gavin, captured live with wireless microphones in the places he was photographing. Sometimes with a team of two, as Nathan operates the cameras or even appears in a few scenes. Every stitch of was recorded by our small team. No stock footage, no crews. It is an ongoing labor of love to which free updates, refinements and knowledge are added as time passes. It's a study of light like no other in existence.
What You Get Inside EXposed…
14 Stunning chapters study & understand light, including…
Core concepts to understanding exposure.
Using the Zone System to change how you see.
Visualizing: REALLY seeing. Not the fake stuff.
Dynamic Range & what it means for EVERY image.
Long Exposure and it's secrets to hidden beauty.
Finishing images, Burning, Dodging and beyond.
Metering and tone placement.
Seeing and directing light.
Ratios and lighting tools.
Over 4 Hours of learning.
HD Download or DVD.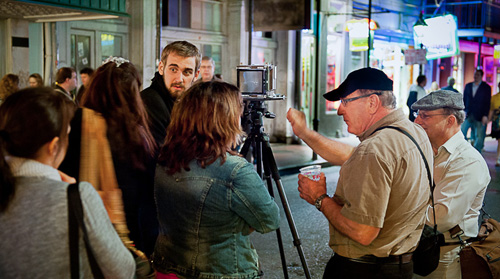 Gavin's EXposed Story:
"Road tripping with my family is a passion for me. Traveling America and looking for it's most breathtaking views, teaching workshops to pay the gas bill, writing about new discoveries. It's an adventure like no other. For months I get to be with my family, exploring and studying light with no virtually limits on time or destination.
We were actually on the road for a three month tour that turned quickly into four. I realized what a great opportunity I had to make the workshop I had been dreaming to do. One that would be easy to digest and where I could share the amazing things I've discovered about light in my travels, experiments, study of art and of the masters.
Months later the result was EXposed. It came out more amazing that I had imagined, bit only in the beauty of the places I discovered, but in the way it conveyed exactly what I wanted to convey. Not simply how to make great images. But how light works. How we can see and use it to make images like nothing else.
With all the fads in photography today, it's surprising how little we talk about the art and science of light. Making a great photograph is more than just clicking, buying new software, or pushing buttons. It's something more. It's light and shadow. It's exposure and tonal control.
In this digital age we have a lot of distractions. Gadgets, software, fads. But it doesn't matter if you're using the latest digital gadgets or vintage film. Truly understanding light at every stage is where it counts. Not rules, so much as how to see and expose light. That's what we do in EXposed.
If we want breathtaking images, that starts in the camera. With understanding the nuances of exposure, visualization and Zones. It's about directing the viewers eyes, knowing how to nail post processing and carry that image through. So whether you're a new photographer or a veteran professional. EXposed is an challenging and entertaining look at how to make light work our way. How to make it sing." – Gavin Seim
Who Is Gavin Seim? Gavin is a twenty seven year old Portraitist, Pictorialist and Writer from Central Washington, where he owns a studio gallery that focuses on signature wall art. When not in the studio, Gavin frequently takes his family on the road in their Super Camper, exploring, searching for beauty and teaching photography.
Gavin has made an art and science of light and it's subtleties with his award winning images. He focuses on heirloom wall portraits and fine art pieces. He's also the man behind Seim Effects editing tools, host of the Pro Photo Show and Photo Couch podcasts and the man behind f164.com.
With nearly fifteen years of experience behind the lens. Gavin is energetic, passionate and known for cinematic images, refined digital workflow and attention to detail. His work has been featured in venues such as Professional Photographer Magazine, Rick Sammon's Digital Wedding Secrets, leading imaging podcasts, Venue magazine, The Good Life, the PPA Loan Collection and more. He's passionate about making images as perfect as they can be and he understands how to control tone and quality on a deep level. You can read Gavin's full bio here.
A quick look at Gavin's work. See more On his Website