[like]
Truly understanding the subtle art and perfect manipulation of moving pixels can make or break an amazing image. Cloning Magic is a complete video training session where Gavin shares his years of expedience on how to subtly clone, clean and retouch images to absolute perfection.
Download The Cloning Magic Video Training Collection




Complete Collection. Instant Download, Just $49
Buy 2+ Products, SAVE 15% – Promo code: BUNDLE


[EJUNKIE_ADD2CART item="301″] [EJUNKIE_VIEWCART]

Scroll down to watch a FREE chapter from the complete series.

What's Inside Cloning Magic?

8 hi-definition chapters. Learn & review at your leisure.
Gavin shares his secrets from years of experience.
Instant download of the complete video series.
Over 90 minutes of no holds barred training.
Topics we'll look at…
A look at the tools of a modern retoucher.
The 6 Simple cloning & retouching tips.
When and where to clone & clean.

Large surface cloning techniques.

Head swaps, scene cleanup & beyond.
Beyond the Clone. Painting with pixels.
A few thoughts from Gavin…
Cloning, healing, patching, retouching. Whatever you call it, is about removing or refining elements in an image. All this came long before digital, when master retouchers used airbrushes and dye's to achieve the same effect. I've seen it done, and it's amazing. But digital gives us to the ability to retouch faster and better than ever. As long as understand your tools. Put simply, the Cloning Magic series will teach you to edit better and know when and where and how to use your tools.
Sometimes you want an image that's all natural. But other times you need to make changes. At those times perfect retouching is critical to a professional quality photo. There's little more amateurish than an image fix that everyone can see took place. I'm going to show you the tools a tricks to get your pixels perfect and make image that are clean and polished.
From healing sensor spots to taking out people while restoring an old print. We'll start with basic tools and what you can accomplish in LR, then move quickly to advanced cloning techniques in PS. In under 2 hours of video training sessions, you'll learn what tools to use and when, how to visualize and plan your edits to avoid ugly messes and redundancies in your images and how make your alterations look like they never happened.
HD Recordings. Videos are recorded in stunning HD, allowing you to see the details on the screen and follow along. The collection is simple, divided into chapters and rendered as high quality H.264 video files playable on virtually any computer. Once you make the payment, you'll get an instant download of the ZIP files containing all the chapters.
The Guarantee.
Gavin's products are renown for their quality and he stands behind that. Whether it's a preset collection or a video workshop, you get the 45 day guarantee. If you're unhappy we'll either fix the problem or give your money back. It's that simple.
You can also join the newsletter (right) and the FB page to stay up to date when new products are announced.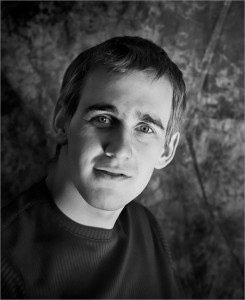 About the presenter (Meet Gavin).
Gavin Seim is an award winning photographer and owner of Seim Studio's in Central WA, where he focuses on high end wall portraits and fine art pieces. He's the maker of Seim Effects editing tools, host of the Pro Photo Show podcast and the man behind f164.com.
A twenty six year old dynamo, Gavin has nearly fourteen years of experience behind the lens. He's energetic, passionate and known for cinematic images, large wall portraits and refined digital workflow. In between studio work, Gavin takes his wife and tw0 kids on road trips, exploring, making images and teaching photographers throughout the US.
Gavin's work has been featured in venues such as Rick Sammon's Digital Wedding Secrets, leading imaging podcasts, Venue magazine, The Good Life, the PPA Loan Collection and more. Gavin loves experimenting with new ways to leverage dynamic range, light and pixels. Attendees have come from as far as London for Gavin's workshops. He is passionate about making images as perfect as they can be and he understands how to control quality on a deep level.
Watch a free chapter from Cloning Magic. CH6 Details & Lines below.
A little of Gavin's work. Visit Seim Studios see Gavin's latest projects and f164.com for his fine art journals.
_________
Should the presenter become ill, or otherwise unable to present the workshop, a suitable replacement may be found. Should the workshop be canceled for any reason, liability is limited to the return of registration fees
Seim Studios reserves the right to change events/dates should the need arise. Should you not be able to attend due to event changes, a refund of credit will be offered.